Hola guapis!
He de reconocer que el blanco nunca ha sido mi color pero es un básico en las temporadas de verano. Ya sea en su versión más ibicenca o en su versión más urbana, como es el caso de las fotos que os enseño hoy. Combinando unos ripped jeans de estilo boyfriend con un croptop este es el resultado!
No puedo dejar de mencionar mis nuevas preciosas pulseras que además pertenecen a la colección de pulseras solidarias Alma de Dicope que ayudan a recaudar dinero para la fundación

Sanctuaryforkids

que ayuda a mejorar la vida de los niños de todo el mundo que están en crisis o necesitan protección! No son geniales?? Os dejo su web.
Espero que os guste!
Hello dear ones!
I must admit that white has never been my color but it is an essentual in summer seasons. Whether in its casual beachy style version or in its more urban one, as it is the case of the photos that I am showing you today. Mixing ripped jeans in boyfriend style with a croptop this is the result!
I hope you enjoy it!
I want to mention my beautiful bracelets, from Dicope, that help the children that need help with the fundation
Sanctuaryforkids, aren't they cute?? Check their site here.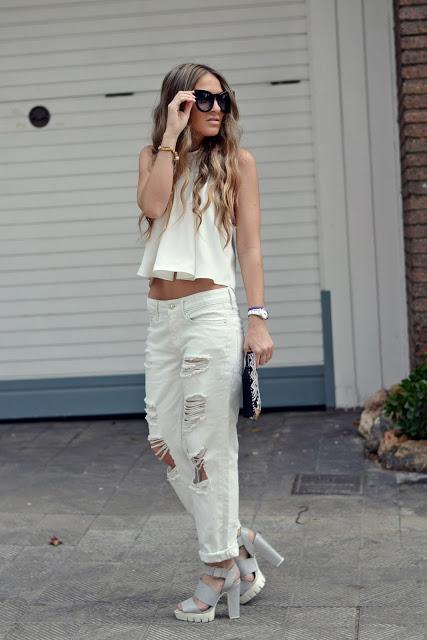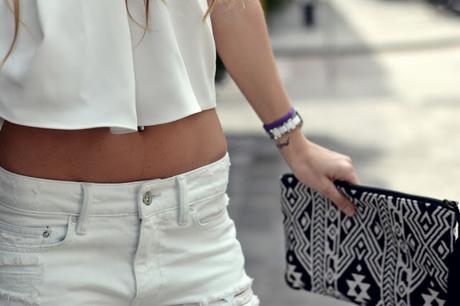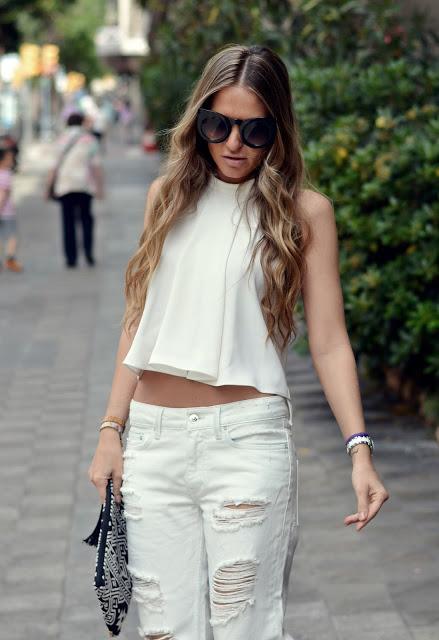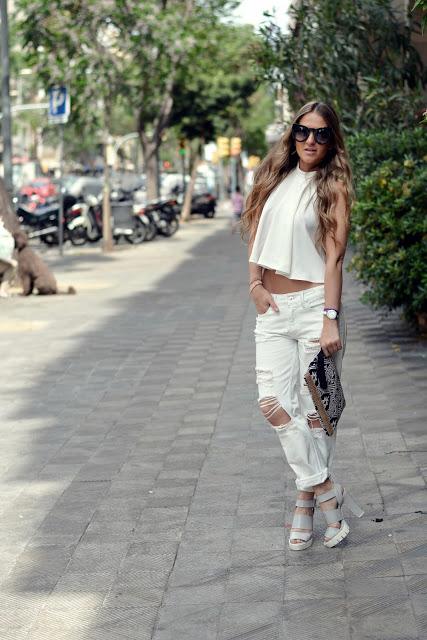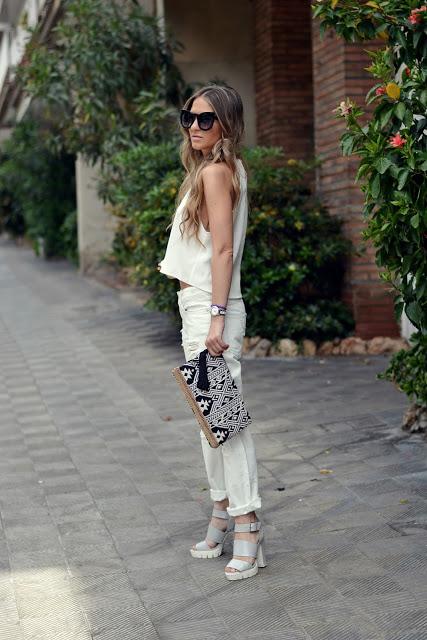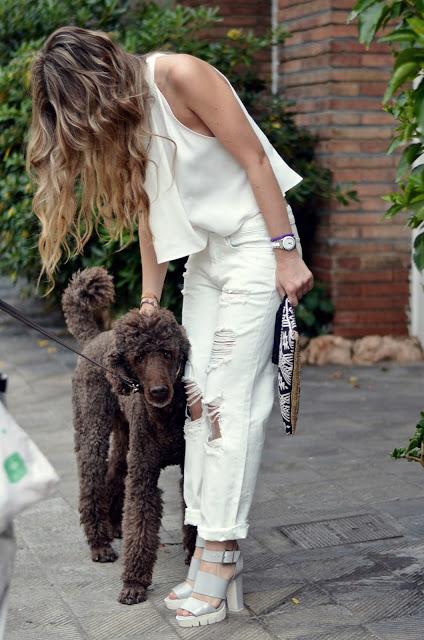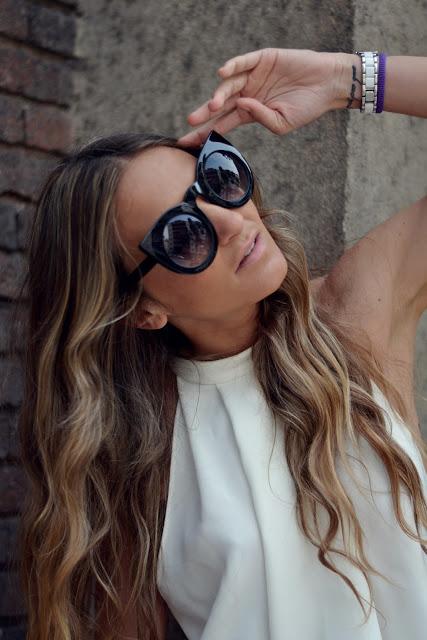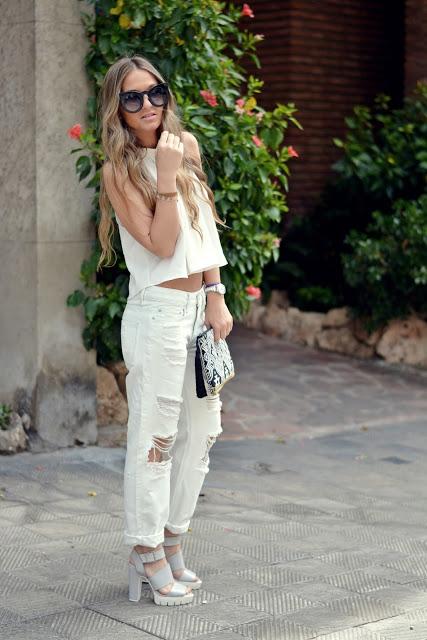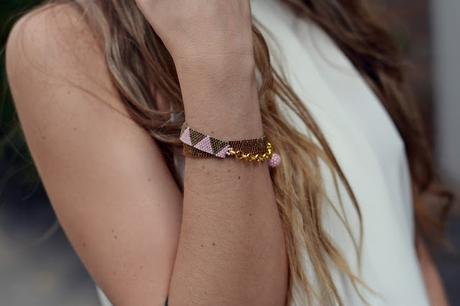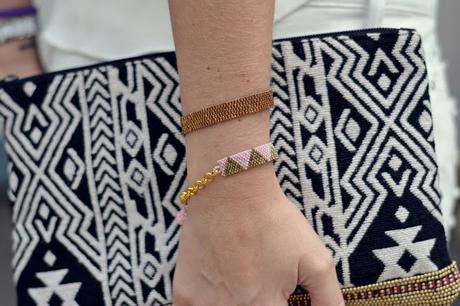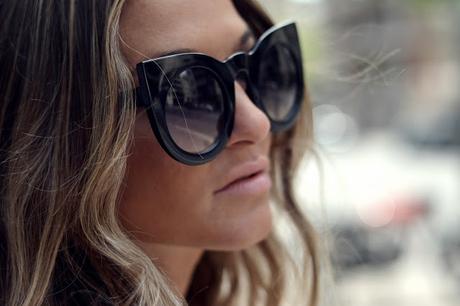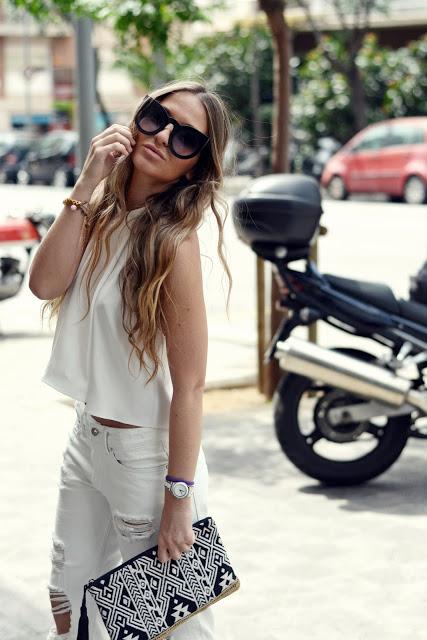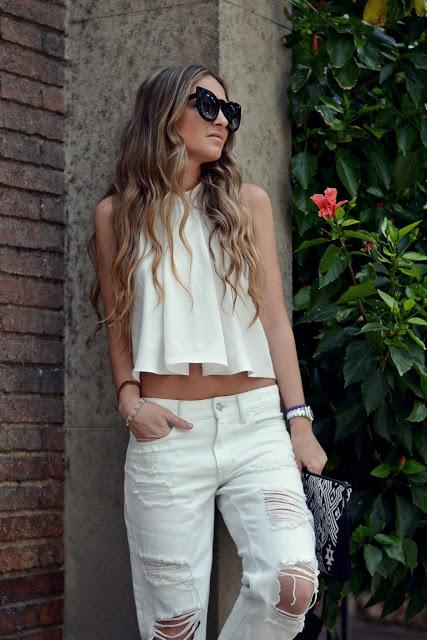 Top: Zara / Pants: TRF / Sandals: Forever21 / Clutch: Oysho / Bracelets: Dicope Bisutería / Shades: Zerouv
...
Pics By: Max de Robles