Qué decir de las rayas! Qué enseñar de las rayas en blanco y negro que no hayamos visto ya! Es el estampado de esta primavera por excelencia y lo hemos visto, lo estamos viendo y lo seguiremos viendo en todo tipo de prendas o tejidos. Desde un jersey oversize, a unos pantalones ultraskinny, incluso en pantalones 'pijama' o shorts. Incluso se están empezando a ver en otros colores no tan básicos como el blanco y negro, para pasar a ser un estampado más llamativo y colorido.
Yo, personalmente, como véis, me quedo con la versión black and white, que por algo el negro es mi color fetiche! En concreto, os muestro una camisa ligera y anchita de rayas blancas y negras, combinado con un short de encaje, todo de Zara.
Por cierto! gracias por seguirme!! ya somos más de 100 seguidores en 5 semanas que para mí, al ser nueva, es una ilusión! jiji!
Bueno, ya es viernes... buen findesemana chicos!!
♥
FACEBOOK
♥
BLOGLOVIN'
What can we say about the stripes! What to show about the stripes in black and white that we haven't seen already!
It is the pattern for excellence of this spring and we have seen it in the past, we are seeing it now and we will keep on seeing it in all kinds of pledges or textiles.
From an oversized jersey, to an ultraskinny trousers, even in 'pajamas' pants or shorts. Even we are now beginning to see them in other colors, not as basic as the black and white, to become a more striking and colorful pattern.
Personally, as you can see, I prefer the black and white version, which is why the black color is my fetish! In particular, I am wearing a light black and white striped shirt, combined with a short lace, all from Zara! Hope you like it!
By the way! Thanks for following me! We are already more than 100 followers in 5 weeks that for me, being new, is an illusion! Hihihi!
Have a great weekend guys!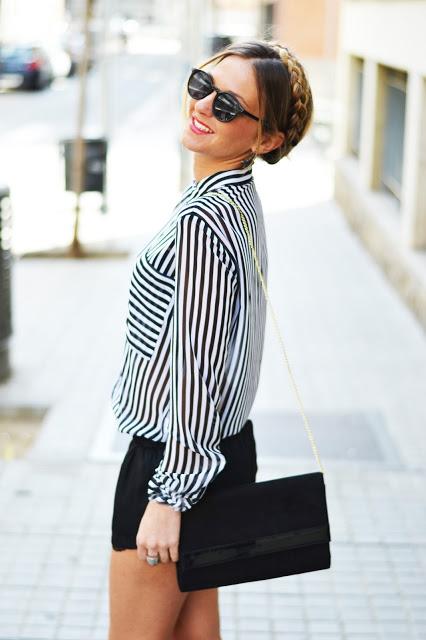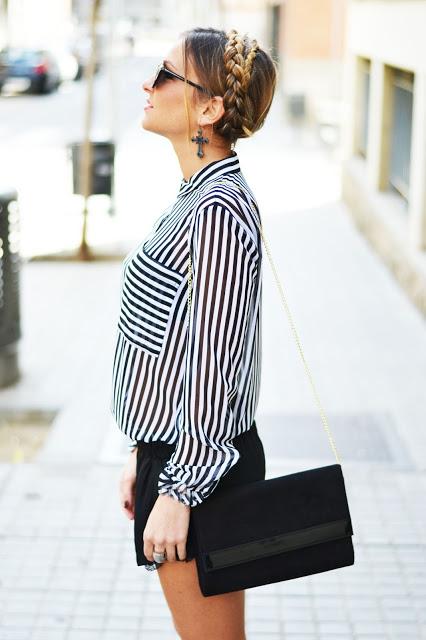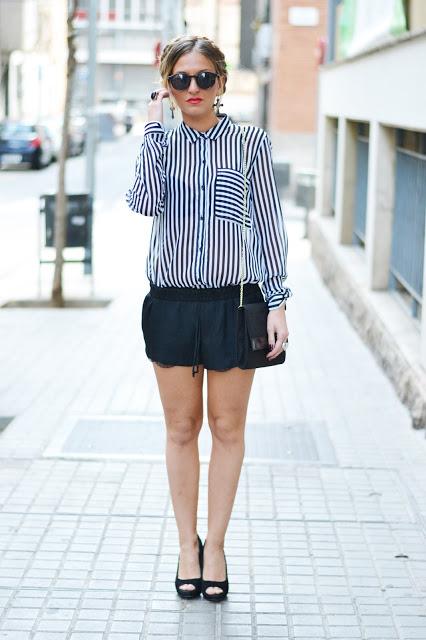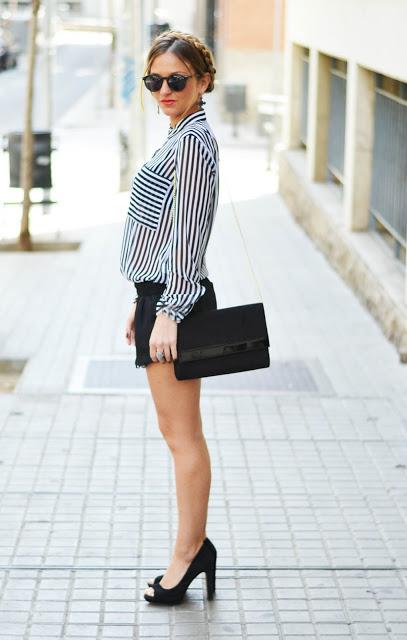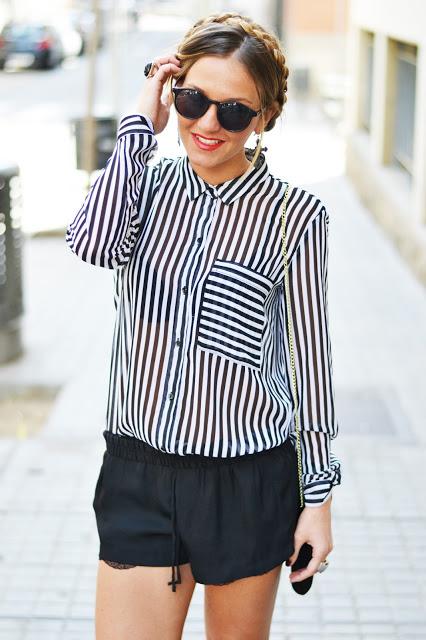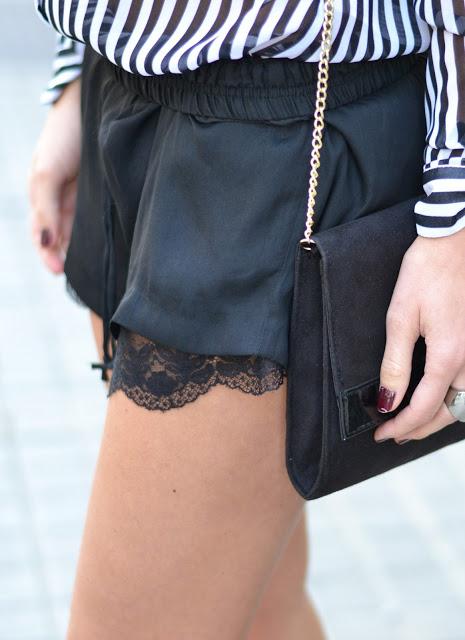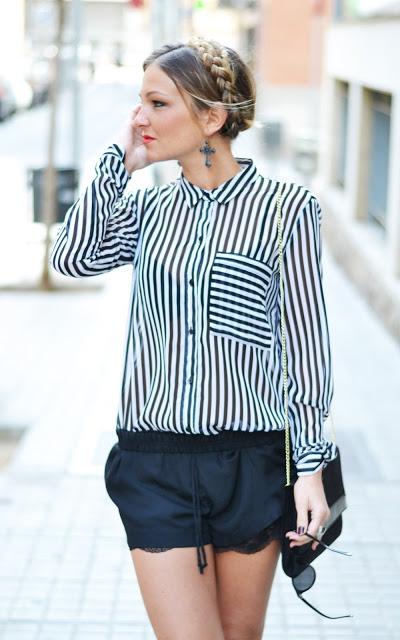 Pics by: Sergi Bafaluy
...
Shirt: Zara / Lace shorts: Zara / Sunnies: H&M / Purse: H&M / Peep Toes: Mango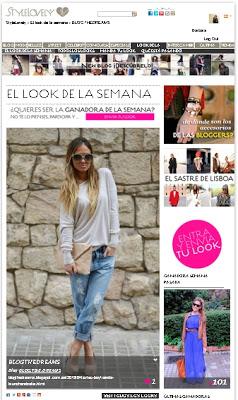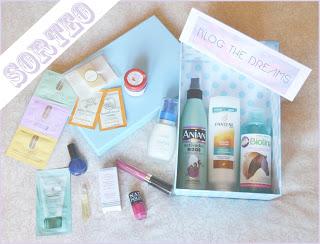 Pics by: Sergi Bafaluy
Shirt: Zara / Lace shorts: Zara / Sunnies: H&M / Purse: H&M / Peep Toes: Mango